Brett Crosby – @mbacowboy – July 25, 2022
Historically, live cattle prices were highly correlated. Starting in 2015, though, the correlation seemed to disappear. Live cattle price correlation between the composite steer and heifer cutout dropped from 0.9872 during the period 2003-2016 to 0.2372 during the 2017-2019 period.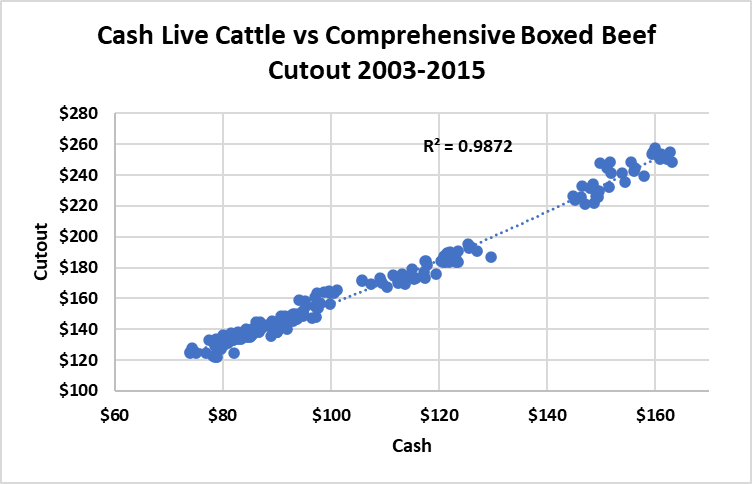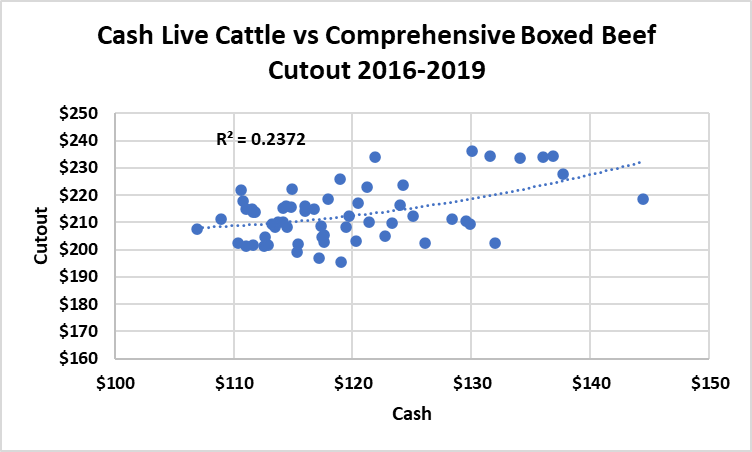 Looking at the relationship differently reveals that boxed beef prices still matter. During 2003-2015, live cattle prices were 60%-68% of the cutout price until the weekly kill exceeded roughly 570k. At this point, packers were nearing capacity, and paid a smaller percentage.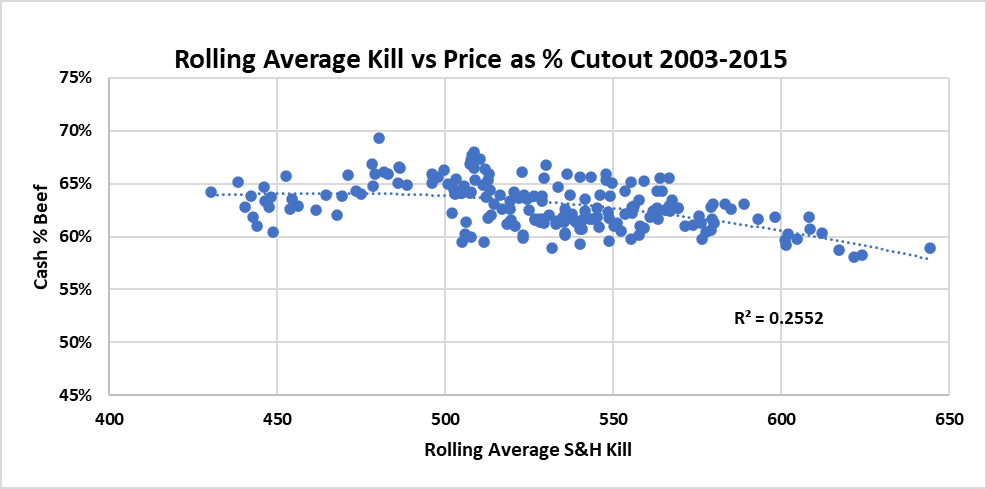 During the period between 2016-2019, and add 2022, live cattle prices are still correlated to the boxed beef cutout proportionally, but the packer leverage point has dropped from 570k steers and heifers to around 480k, consistent with claims that reduced capacity has hurt prices. The closing of two fairly large plants between 2012 and 2014 reduced kill capacity.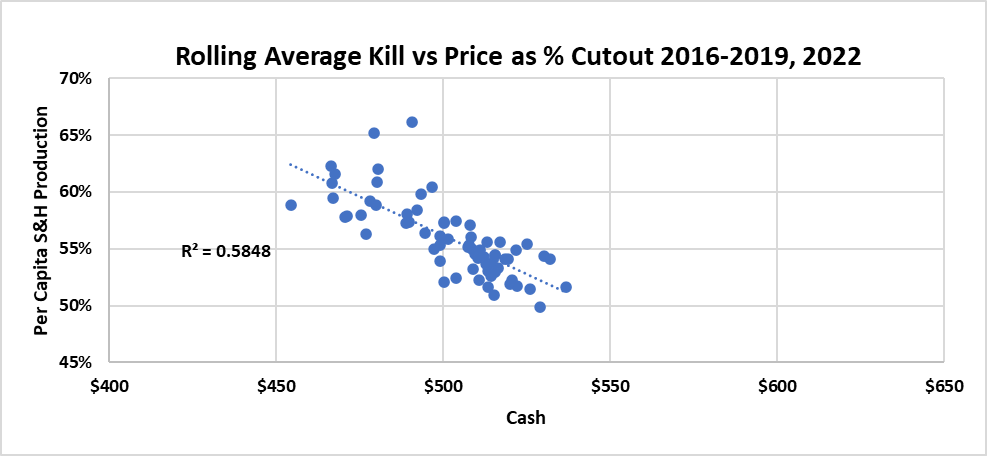 CORRECTION: X-axis (bottom of chart) should be "Rolling Average S&H Kill" (not in $)
Since we have record numbers on feed, we need the composite cutout to be somewhere between $262 and $276 to realize $145 cash, and $242-$255 to stay above $135 cash, assuming our weekly kills remain what they have been.